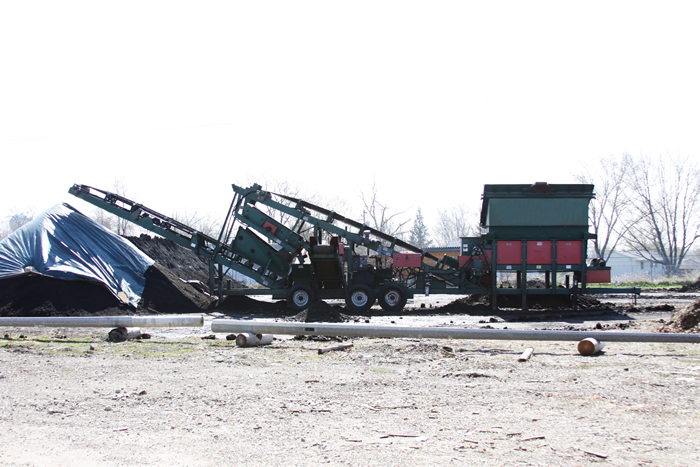 Bulk materials are not always a necessity, but they can help improve the appearance of the yard. In some cases, they may even be an important part of preparing the soil for planting. The process of creating a stunning space that will appeal to customers requires the appropriate bulk materials to encourage plant growth. The soil conditions can impact the growth of plants and there are solutions that can help improve the appearance of the space while encouraging plants to grow properly. Whether it is a small space like a front yard or a large space like several yards, we offer reliable pick up and delivery services that allow you to create the yard that you imagined.
Materials Provided in Bulk
The materials that we offer in bulk include:
Pulverized dirt

Our Pulverized Top Soil is screened 3 times to produce a fine soil. Also we stock the soil in a covered barn in turn to keep it dry, no matter the weather.
 

Super dirt

45% Topsoil, 45% Organic Compost, 10% Sand
This is a combined matter of compost / sand / topsoil. This product has multiple uses including: Gardens, Plant beds, and New Lawns. Works great for loosing soil, increasing soil fertility and health, and also as a top dressing. 
 

Organic Compost

Fill dirt

Mason Sand

Great for sandboxes or under pools.
 

Torpedo sand

Course - For use under brick patios or walks, Sandboxes.
 

CA6 limestone

Ag lime
Services
We offer delivery and pick up services so that you can create the look that you want based on your goals. We can deliver large quantities of different materials based on the preferences that you identify. If you are not sure about the best materials to fill in some of those empty or dead spaces, we can also make recommendations based on your concerns and haul any unnecessary materials away from your home or office.
It is not necessary to put up with unsightly empty spots in your yard or waste time trying to bring large amounts of compost or similar materials. We can help you create the garden that you imagined.