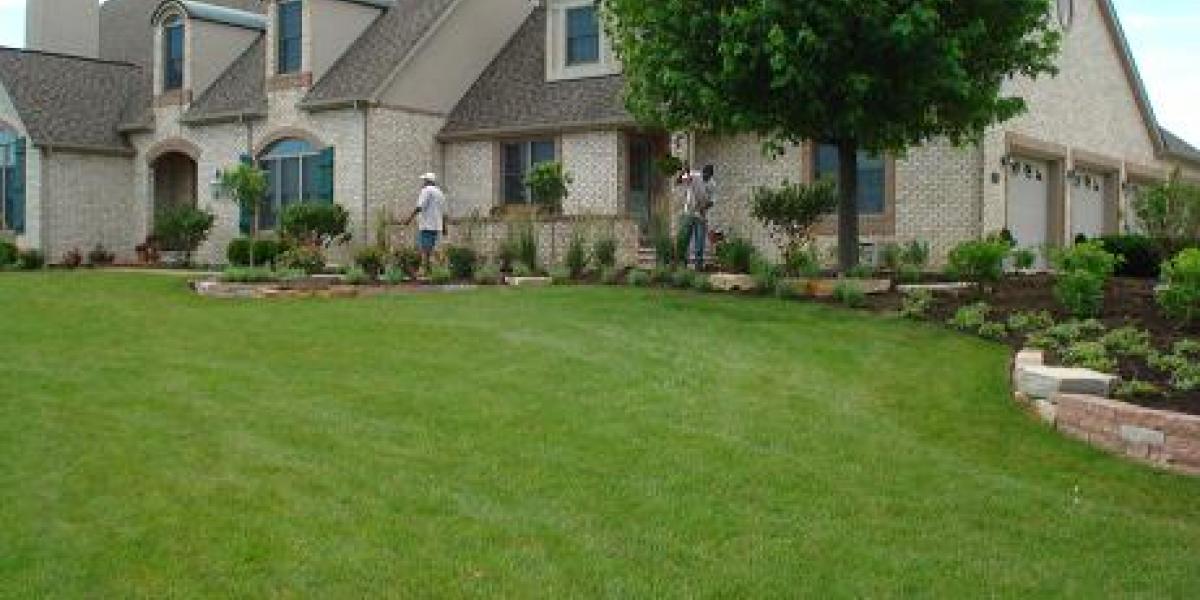 A beautiful lawn is essential when you want to make an impression. Whether you are developing beautiful curb appeal for your personal home or want to ensure that the commercial space is clean and well-maintained for your clients, a professional landscaper can help reduce the stress of keeping up with the lawn.
Maintenance Services
Maintaining a lawn requires more than just mowing the grass. The plants must be properly fertilized, you will want to use bed edging to keep the grass away from your flowers and you may need to aerate your lawn when the grass is starting to look a little dried out.
Our professional landscapers handle all of the maintenance responsibilities so that you are not wasting your time trying to keep the lawn in perfect condition. We will handle the bed edging, aeration and fertilizing so that you can feel confident that the lawn is properly maintained.
Enjoy Lush, Green Grass
Our lawn mowing services help keep your grass looking crisp and fresh throughout the spring, summer and autumn months so that you have a beautifully landscaped yard. We also ensure that the proper fertilizer is applied to the grass based on the type of grass that you have in your yard or in front of a commercial building.
Since weeds can also grow in the grass, we can take measures to remove weeds before they ruin the appearance and health of your yard. By removing weeds early, the problems that you may face can be reduced.
Proper lawn care is important when you want to have a beautiful front yard or you are trying to make an impression on your clients. We offer the services that you need to maintain your lawn properly so that the grass is as healthy, green and lush as possible.